Search All WALX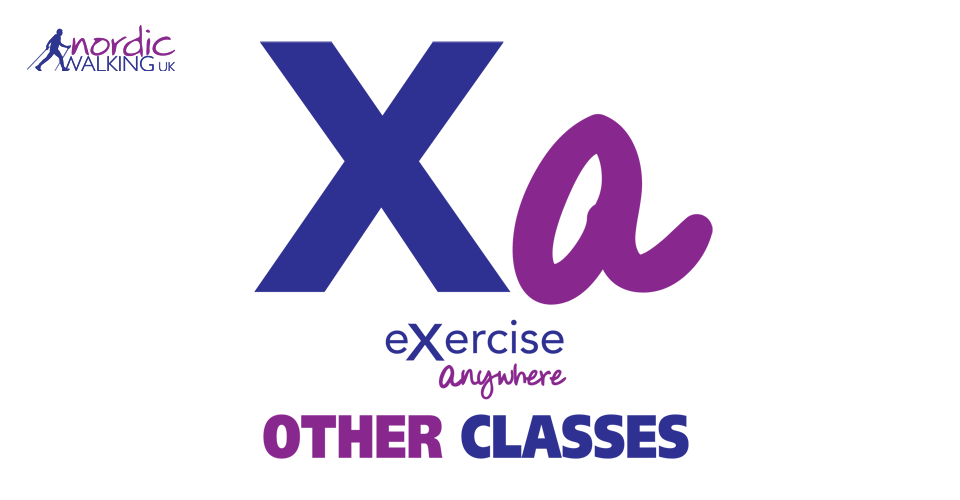 Quick Info:
Online
Tue 11th May
12:00 PM - 12:30 PM
ONLINE - Your HOME via ZOOM
Searching for gallery images
Walk Description:
Tone, Flex and Glow !!! - Low Impact Gentle Workout
Stay strong, positive and ease into the new week with this effective workout that will keep you balanced both mentally and physically.
Dig out your handweights or... cans, tins or even Pesto jars from your kitchen and turn your sitting room into an effective gym....
Join Rebecca virtually for 30 minutes of gentle low impact exercise that incorporates resistance training, balance and strength and conditioning exercises. GREAT FUN!
Great for all abilities!
REMEMBER YOU CAN JOIN UNLIMITED VIRTUAL SESSIONS + 2 WALKS PER WEEK FOR £27 PER MONTH
Setting up your Nordic Exercise Virtual Platform
Online exercise classes and meet ups are here to stay for a long time. The team behind Nordic Walking UK and WALX has developed a Virtual Sessions platform enabling you to see all your booked virtual sessions in one place, click straight into your virtual classes on Zoom, and search for free recorded videos and other live classes nationally. There is so much on offer for you to enjoy.
Make sure prior to you next Virtual class you have set up your link to the NWUK/WALX Virtual Platform. It only takes a couple of minutes and only needs to be done ONCE. Here`s a quick guide:
1) Book all sessions as normal through our Exercise Anywhere booking system
2) You will receive a confirmation & reminder email as normal
3) In your email, you will see something like this
Activity Name: Virtual - Body Blitz
Date: XXXX
Time: 08.45
Location: ONLINE - Your HOME via ZOOM
Address: Norwich NR2 2AW, UK
What3Words: purely.sums.crowds
View Session Here: https://walx.co.uk/exercise-anywhere-virtual
4) Click on the "View Session Here" link and it will take you through to the new virtual platform
5) Login using the same details you use for the booking system. There is a box to tick if you want to stay logged in to the virtual platform. It is worth bookmarking this page so you don`t have to find the confirmation email each time!
6) Once logged in, you will be shown a page showing all the sessions you are booked on to. Click `Join` and you`ll be connected to the session
Please take a look and give it a try (at any time) so you can join future sessions seamlessly (hopefully). The link above is live, so why not click on it and go ahead and get set up now.
You will need:
A chair
Optional weights to add resistance. Make these yourself e.g pesto jar / tin of baked beans for each hand OR use your poles
Trainers
Poles (if you have them BUT not essential)
Please work at your level of intensity. During the workout, remember you can take mini breaks if you need to or do less repetitions / sets per exercise. ONLY work with weights if you want to add resistance. Start light.
Make sure there is room around you to exercise safely and there are no trip hazards.
This walk is being led by Rebecca Wheatley, Norfolk Nordic Walking Owner & Instructor
Contact: 07832 108200