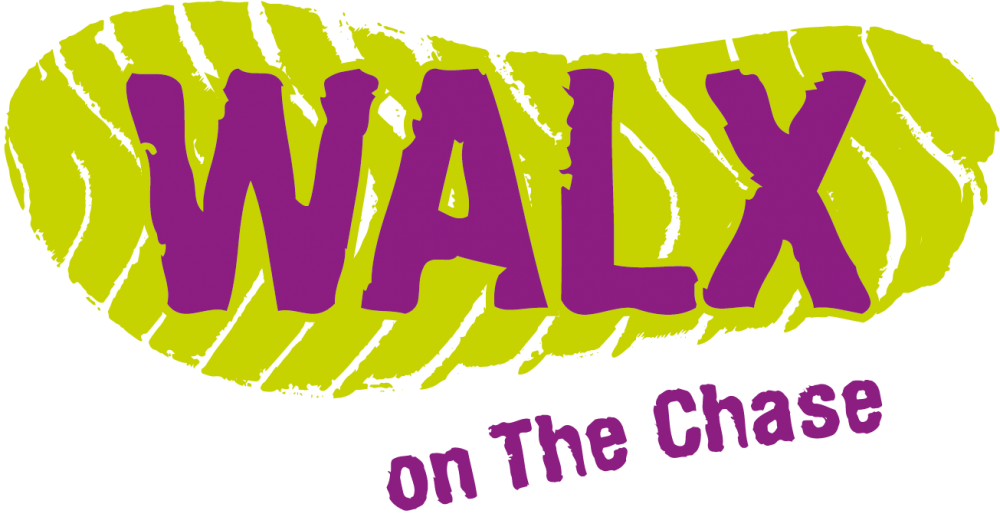 Newsletter
Hi!
Welcome to our latest Newsletter.
Our recent communication has not been great so much so that this is our first newsletter of 2022.
There was hope as the year started that we may be due some better news as we kept our fingers crossed that COVID-19 was on the decline, however, we didn't expect it to be wiped from the news and replaced with other harrowing news. Our thoughts are with the victims of the terrible events unfolding in Ukraine.
Some people have commented that it feels like COVID-19 has now gone away but as we all know it is still very much with us. Although all laws have now been rescinded we believe that continuing with the guidelines is in the best interests of keeping our walkers safe. We will be reducing the information from all of the walks emails but please still remember that there are other infectious diseases, including the common cold, influenza and sickness and diarrhoea so if you feel unwell please do not attend one of our WALX until they have subsided, as some of our walkers fall into the vulnerable category and others have family members that they wish to visit and keep safe.
 WALX Schedules
We continued as is for the first 3 months of 2022 but as we are now starting to see the daylight extend and, on some days warmer weather, we made a few changes in April. We have extended the Wednesday morning Explorer walk to 90 minutes, starting at 9:30 and finishing around 11:00. Some walkers have suggested extending some of the walks for a while but it didn't seem right in the depths of winter. We hope those of you who regularly walk on a Wednesday will continue to do so, if we happen to pass a café we may also pop in for a drink so the walk may be a little longer but we will check with everyone prior to starting. We have had a few requests for a Wednesday Coffee and Cake Walk so please look out for that.
Cannock Chase Forest Community Celebration of Sport
Forestry England are holding an event at Birches Valley on 21 May to celebrate the Commonwealth Games coming to Birmingham. Cannock Chase will be used for the Mounting Biking events. To advertise the event we have been invited to take part in the Celebration of Sport day and offer some taster sessions. If anyone has some time that they could spare to support us then please let me know. The normal Saturday walks will take place at Birches Valley at 9:00 and 10:15. If you know anyone who is interested or you think would benefit from walking with poles please encourage them to come along during the day. There is a link below with more information. Celebration of Sport

 WALX Store
The Store has now fully transitioned from the NWUK website to the WALX website and is now almost fully populated. There have been some issues with stock recently for a number of reasons but we hope this is starting to settle down. Remember if you are a WALX member you get a 10% discount on all items in the store so check you are getting the member's price. If you use the shop 'n' drop service you will also benefit from free delivery. A voucher code is now required in the shop'n' drop so please get in touch before you place your order.
 New Fizan Poles
Fizan have launched a new pole design for those people who prefer strapped poles. In short, the handle is tilted by 15 degrees. This has a higher impact on the upper body when using them. We shall be adding them to the poles information sheet that we share when new members join. If anyone is thinking of buying new poles please let me know and we can share the information sheet. We also have some which we can allow you to try before you buy. If you would like to understand more about the new Fizan pole then please use the following link https://walx.co.uk/walx/fizan-impule-nordic-walking-poles/ or let me know and we can bring some along to a session.
 Cancelling Walks
In our last Newsletter, we reported on cancellations due to Storm Arwen. Little did we know that more storms would cause more cancellations in the early part of this year. It is with regret when we have to do this, but we only do so to ensure the safety of our walkers. Cancellations are normally only due to high winds, snow and ice and thunderstorms. We will always let you know in good time where possible. On the flip side, we are sometimes unlucky and get caught in the rain –  a good waterproof coat and trousers are a worthwhile investment. The feeling of achievement when coming home from a walk in the rain is still a great feeling.
 Total Body WALX
One of the 4 walks we provide is a Total Body WALX where we try to make every step count. These walks can be completed with or without poles and no previous induction or experience is necessary. We already have two evening Nordic WALX on a Monday and Thursday and they are now back in lighter evenings and we have added a TBW to a Wednesday evening at 6 pm which is proving very popular. This walk entails general walking interspersed with some light exercises, balance and some time for reflection. A great way to break up the working week having some time for yourself.
Freedom Passports
We think the weather for the first part of the year has discouraged some potential new members, although we haven't really been running this time of the year since we took over in February 2020. We should congratulate Annette, Jackie, Lucy, Claire, Debbie, Helen, Sarah, Jayne, Ann, Gill and Emma for gaining their Freedom Passports.
Purbeck Festival
WALX and Nordic Walking UK are once again running the Purbeck Festival. This is a great opportunity to spend some time with other walking enthusiasts from across the country. The festival is over 3 days, 16 – 18 September 2022. There are hundreds of group walks including Nordic, Total Body, Wellness and themed walks in stunning scenery. There is a HUB and lots of opportunities to socialise. If you would like more information then please use the following link https://walx.co.uk/groups/purbeck-walx-festival
Purbeck Mini Breaks
WALX HQ is based in Purbeck and they have launched a series of mini-breaks that include accommodation and transport to the walks which are led by the WALX Dorset team and local experts. They have teamed up with two accommodation partners and aim to deliver an unforgettable experience for polers and non-polers. There are two iconic Coastal and Castle breaks, one Well-being break with Yoga, Alpacas, mindfulness and more and a brilliant food and drink break in the Autumn too.
Singles, couples and groups are welcome, for more information see https://walx.co.uk/groups/walx-dorset-breaks-and-tours
 See you soon!
 WALX on The Chase